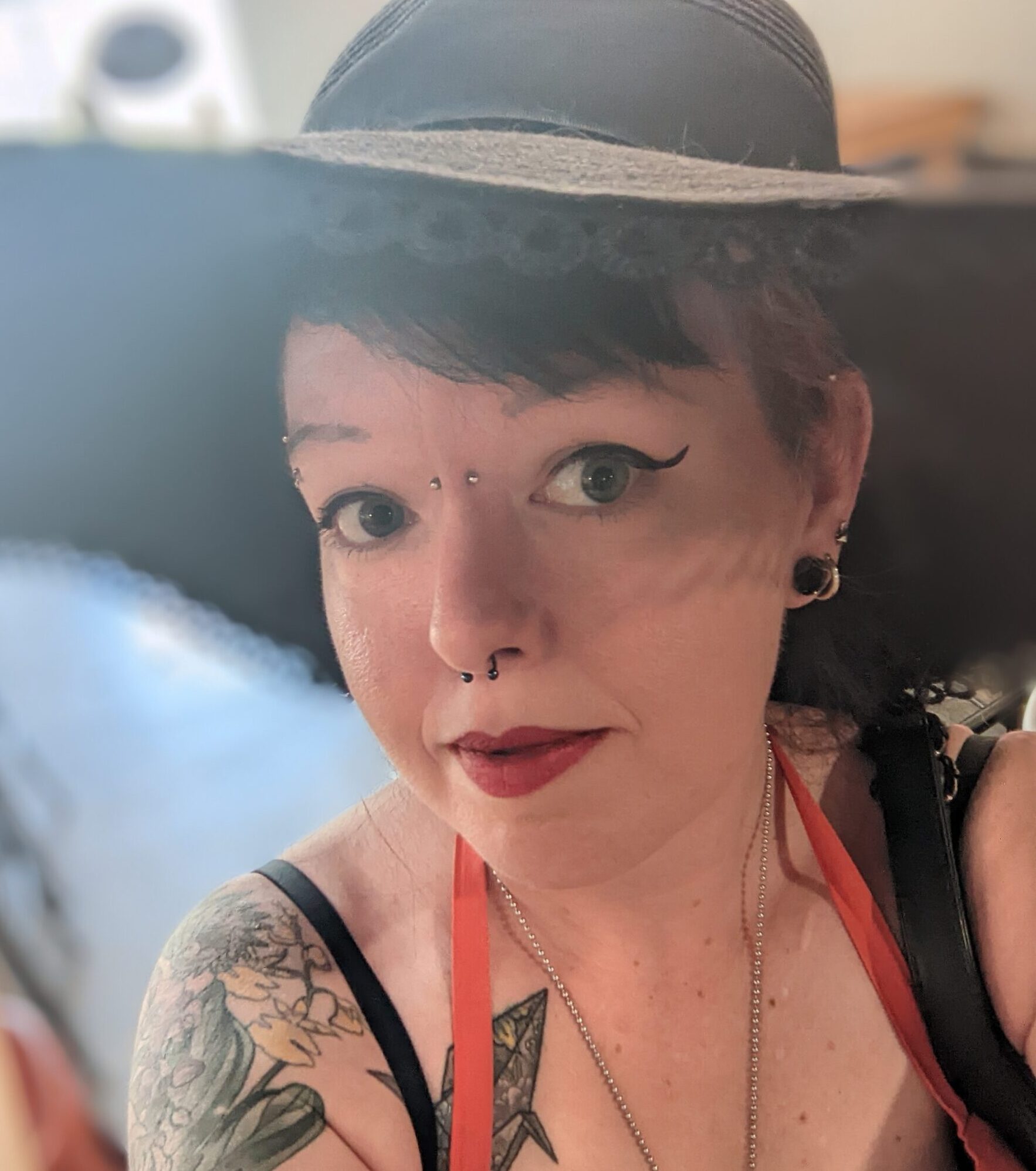 Meet Melde!
AKA: Amy Hus
Illustrator
Lives in Rome, GA. Works wherever life takes her.
Primarily going by the name "Melde" in the art world, Amy is an illustrator who specializes in anthropomorphic animals, pin-up, and tattoo-inspired concepts. Like any artist in the modern world, her training is varied: she was classically trained in mixed media illustration and oil painting during her work towards her BA in Studio Art, but is completely self-taught in any form of digital medium. Today, her history with and love of traditional mediums and "putting color on paper" is reflected in the hand-drawn nature of her digital work.
When not surrounding herself with art, Melde spends her time travelling, playing with her cats, enjoying craft beer, dressing up in ridiculous costumes, and being far too concerned about preparing for Halloween all year round.
Suitable For:
Personal "Furry" Illustrations
Tattoo Designs
D&D, Pokemon, etc, Character Artwork
Storybook Illustrations
Occult and "Witchy" Illustrations
Personal Boudoir Illustrations
Pet Portraits