"Having now worked with Melde in a wing it and regular commission, I can say for sure that this has been one of the most professional and open processes I have been through for artwork. My absolute endorsement to this artist if you're thinking of getting a piece done!
Sparky 1/26/2021
If you are a former commissioner or have purchased merchandise from me, I'd love to hear about your experience. I strive to bring an easy and transparent experience in all I do. If you do not feel like you have received the best experience in any way, please email me and I will right it immediately!
"I've been in the fandom for 5 years now and have never had any art before. I had seen Melede's [sic] work in some of my local telegram chats so I figured I'd try my luck. My badge turned out way better than I could have ever hoped, especially given that I had never commissioned anyone before and wasn't 100% sure on what I wanted! Melede [sic] was very responsive to my emails and the turnaround time for this commission was very quick. A great experience and would highly recommend!"
Reese 5/25/2021
"Was an easy and great experience working with them. Will definitely think about future commissions with them soon!"
Reese 5/25/2021
"I've received several pieces from Melde and each one is expertly done and well made. She's kept me well informed on the progress of each piece and posts regularly on her Trello to show how things are moving. The professionalism she shows with her work is exemplary. I've subscribed to her Patreon as a result and will definitely continue to support her and her work."
VogelDeSoto 3/14/2021
"Just got an awesome new badge done by
@DragonMelde
! 10/10 would recommend!
"
@TheCoffeeDragon on Twitter 2/16/2021
"Having now worked with Melde in a wing it and regular commission, I can say for sure that this has been one of the most professional and open processes I have been through for artwork. My absolute endorsement to this artist if you're thinking of getting a piece done!"
Sparky 1/26/2021
"Melde is easy to work with, polite, and knowledgeable! She(or they, I do not know) makes both the commissioning and the process of the work easy to follow and very transparent, and does excellent work!"
Exh 5/7/2020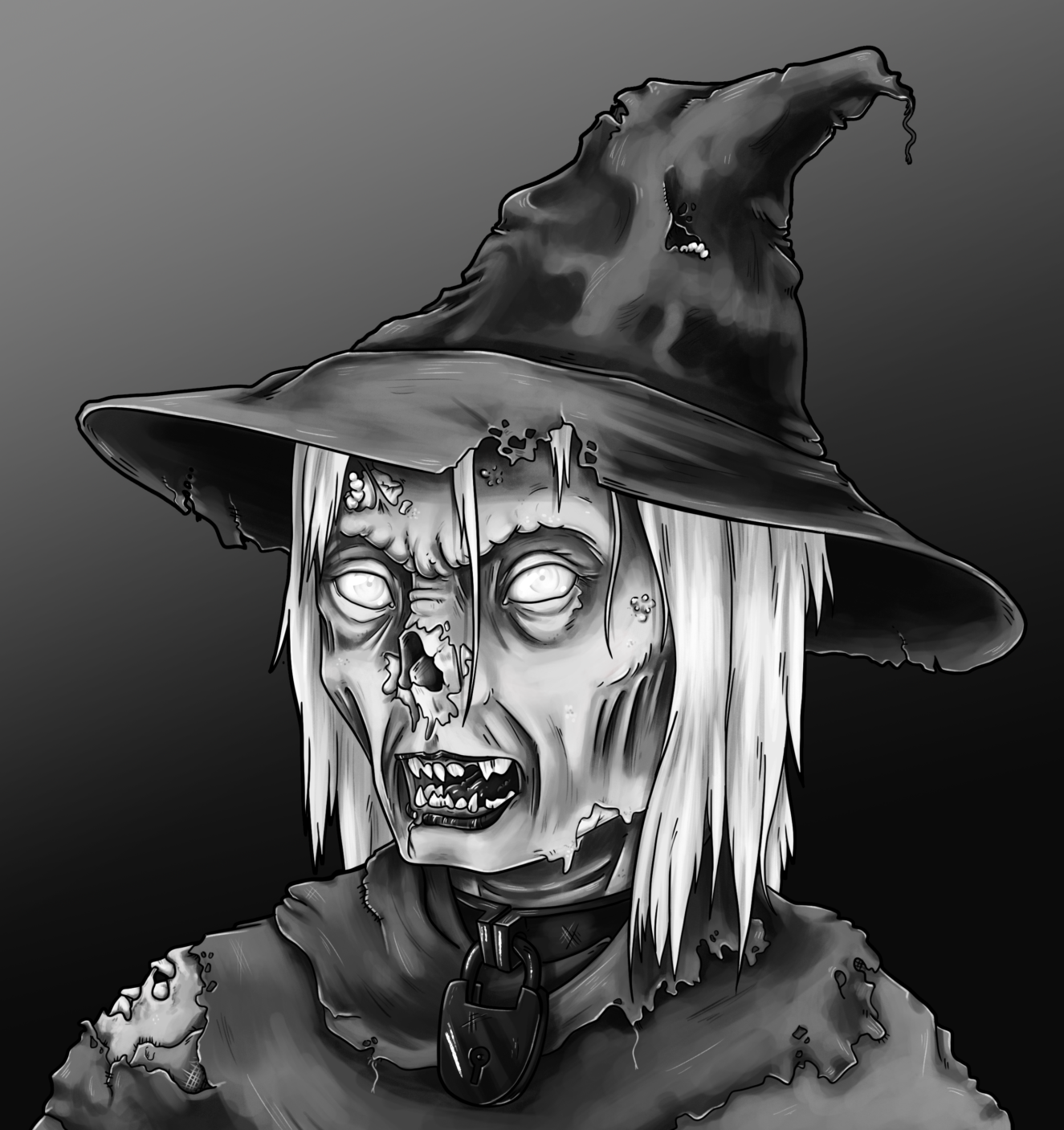 "Amazing art always does her best to update clients super friendly and considerate, just an overall great artist to commission"
Gryph 11/6/2020
"Couldn't be happier with my commission from
@DragonMelde 💜
Awesome Artist, person, and friend. I seriously commission her at least once a year."
Venikins on Twitter 10/26/2020
"Melde was both friendly and professional, and delivered phenomenal work. The artistic liberty wing-it I picked out from her limited-time selection was a fun and easy way to develop my fictional character. I am already hoping to commission her again!"
Leonhard 9/29/2020
"Very easy to work with and open minded and very nice. The perfect artist and got the looks down supurb! [sic] "
Zoran 8/26/2020
"10/10 would recommend getting art from Melde. Great person always keeps you update and is always worth the wait. <3"
Anonymous 7/22/2020
"The process was very organized and streamlined. The final product was absolutely amazing!"
Vex 5/22/2020
"Loved the whole process, I am very happy with the results! Will definitely contact again for more pieces."
Slade 3/25/2020
"Amazing art and prompt responses. I've purchased a coosie [sic] and the BEERded Dragon Pins and everything has been perfect!"
Laura W. 3/21/2020
"I personally found everything about the artist to the work to be completely outstanding and I'd highly consider commissioning work from her again"
T Anonymous 3/20/2020
"It was a very pleasant experience all in all and I loved the final design of my character. Great quality too!"
Bullseye 3/19/2020
"Melde is easy to work with, polite, and knowledgeable! She(or they, I do not know) makes both the commissioning and the process of the work easy to follow and very transparent, and does excellent work!"
Exh 5/7/2020
"Securing the commission slot was quick and efficient, easy and friendly to work with. Final piece was awesome, and well worth the price."
Sparky 5/16/2020
"Absolutely phenomenal to work with, Melde has been a true pleasure to commission and correspond with throughout the process. Changes/Alterations were a snap, communication was clear and regularly scheduled, the process and terms were explicitly and professionally indicated at the outset. I would STRONGLY recommend Melde to anyone looking for a smooth process and a high quality piece of artwork!"
A Anonymous 4/20/2020
"I absolutely adore the piece you did for me! You were easy to work with for the entire process, and the finished work was cute as a button! I will look forward to commissioning you again sometime in the future."
Tasonosenshi 4/10/2020
"Excellent work at a reasonable price. 10/10!"
Walt46 4/8/2020
"100/10 would highly recommend your work to other people and friends it so cute and amazing stuff. I cant wait to have more money to commission again. Keep up good work Melde"
Nico the Wolf 3/27/2020
"Working with you was a really fun and easy experience with no pressure at all! And your work is absolutely beautiful, my commission came out better than I could've ever imagined!"
Micaius 2/13/2020
"I did my first ref sheet with her and we just finished. This was my first ever commission and was very excited. Despite being very busy this time of year, she was quick and very easy to work with. And she always made sure I was happy before moving on."
M'Kal 9/20/2019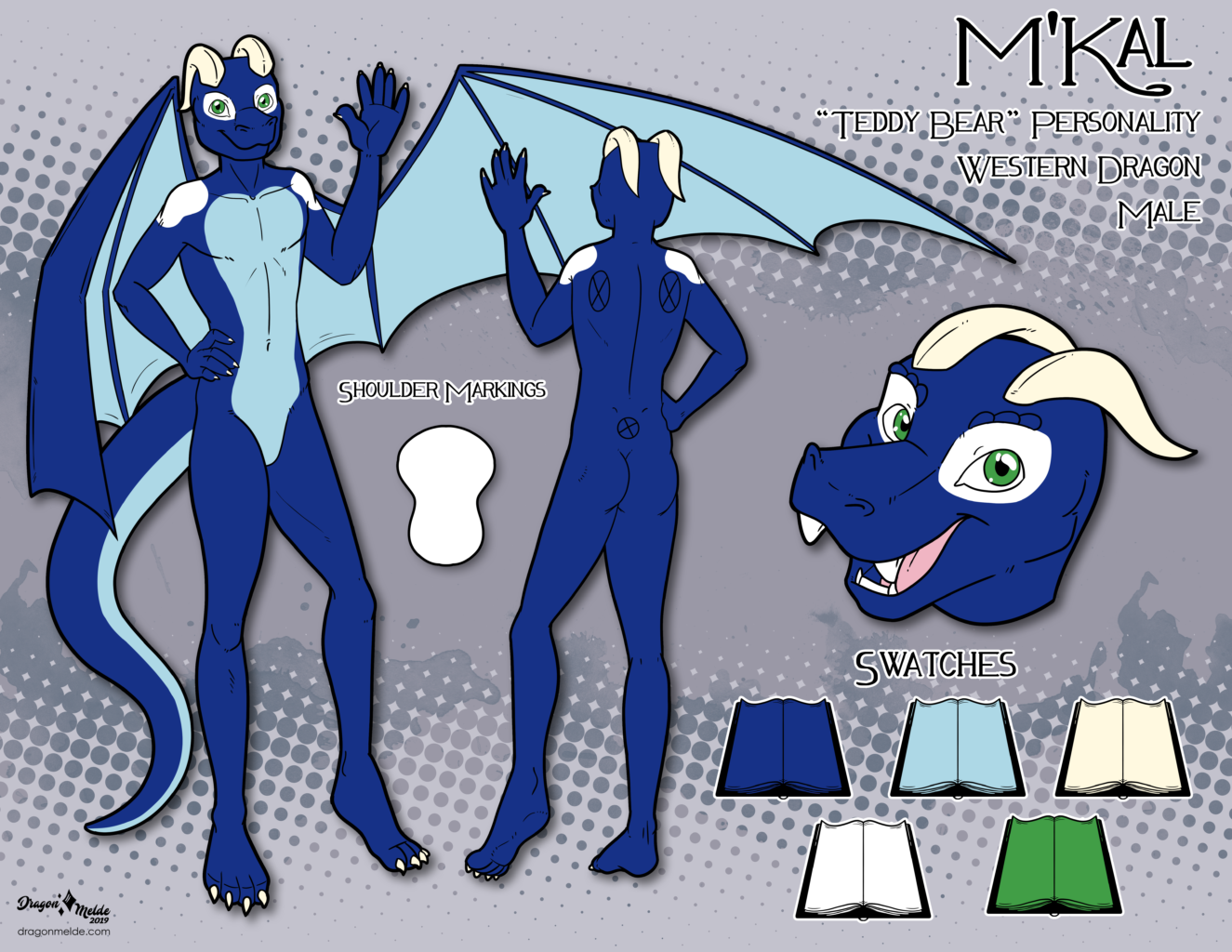 "Being at my first furry convention i could not be happier with how my first badge turned out! Melde was very nice and understanding about the design of my reference. i cannot wait to commission her again!!"
Creed 12/12/2019
"Trello made it easy for me to keep track of my commission's process, and when Melde started wrapping it up she and I traded emails back and forth as she finalized the work.
Looking forward to commissioning her again!"
Walt46 10/2/2019
"Dragonmelde was awesome to work with! The commission was done quickly and wonderfully even in the middle of a con! Will definitely be looking for more commissions in the future – thanks Dragonmelde!"
Rimi 9/11/2019
"I strongly reccomend commissioning from her! I commissioned a badge from her at ac this year. she was super polite and was extremely good with communication as well. I haven't received the badge yet, but dang! The quality in the photos is eye candy. Definitely reccomend commissioning her if you get the chance :>"
Jack R. 8/2/2019
"Great communication and very flexible. Always asking if it is what I wanted before continuing on to make sure everything was right. loved my commission. "
Draxx 8/25/2019
"Phenomenal work, super easy to communicate with, and very fast turnaround! Definitely would come back for more art!"
Bryn 4/23/2019
"Thanks again for doing this, I love how it turned out 🙂
This was my first commission too, so I really appreciate how easy you made the whole experience"
Chiropteral 5/3/2019
"The payment process was easy at the convention. Keeping in constant contact helped with knowing how my commission was going along. The turn-around was quick and I felt like I was part of the process."
Derrick 3/14/2019
"Very easy to work with, responsive, and I love the final product! Would recommend in a heart beat."
Aaron 2/20/2019
"The colors are fantastic and the linework is amazing! beautiful work!!! I'll def have to commission you again"
Moonstar 1/22/2019
"The image in your head? Melde is amazing at capturing on paper! The attention to detail, the color, the finesse? Absolutely amazing! You won't be disappointed!"
Jonn-Lauren L. 12/1/2019
"Phenomenal communication and execution of the idea!"
Daze 12/11/2019
"With Me being highly indecisive and relatively new to the furry fandom, Dragonmelde couldn't have made the commission process any easier. I ended up with a cute husky headshot within 24 hours. Will definitely work with again"
-Dylan 9/12/2019 (at-con commission)
"Melde did an amazing job. She puts her love and dedication into art and was no less than exceptional for my badge. Turn around time was quick and she got everything perfect. You will not be dissapointed [sic]!"
Dragonsprite 9/11/2019
"I commissioned a badge from her and her art work is beautiful! She listens to what you want and really brings the art to life. She is super nice and really friendly, very welcoming when you approach her. I definitely recommend commissioning her!"
Latasha H. 9/3/2019
"I love my new badge! It's perfect. You will get great art from this lady! I'm definitely commissioning again!"
Stacie L 8/13/2019
"You did such a great job with her, it makes me happy every time I see this <3"
Poly 7/10/2019
"Absolutely loved the artwork! Speed and quality impressed me endlessly and great communication. Would recommend and come back for more!"
Bullseye 3/19/2020
"I highly recommend Dragonmelde! She was super nice and friendly at Anthro Crossroads East 2019, part of the reason why I asked her for a commission. And Just saw what the finished product looks like today! Totally worth every penny, and was exactly what I was hoping for! I love it and can not wait to see it in person when it arrives!"
Chris B. 3/14/2019
"Amazing and perfect, that's exactly how I pictured it in my head. Thank you so much; when I get more ideas you'll definitely hear more from me"
Eric 2/15/2019