Current Commission Specials
Limited time deals! Don't miss out!
Sometimes I run limited time specials if I have some crazy idea for a commission style, or if I just want to do a bunch of art in a similar theme. I also occasionally run convention-themed preorders!
Check this page for any current specials!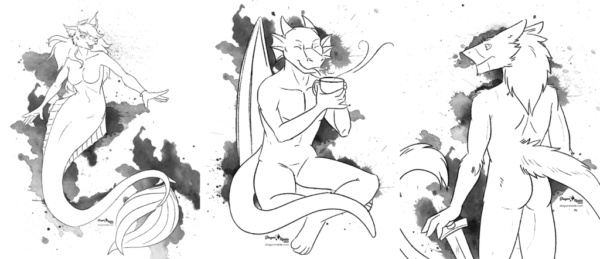 Click an image to jump to the commission type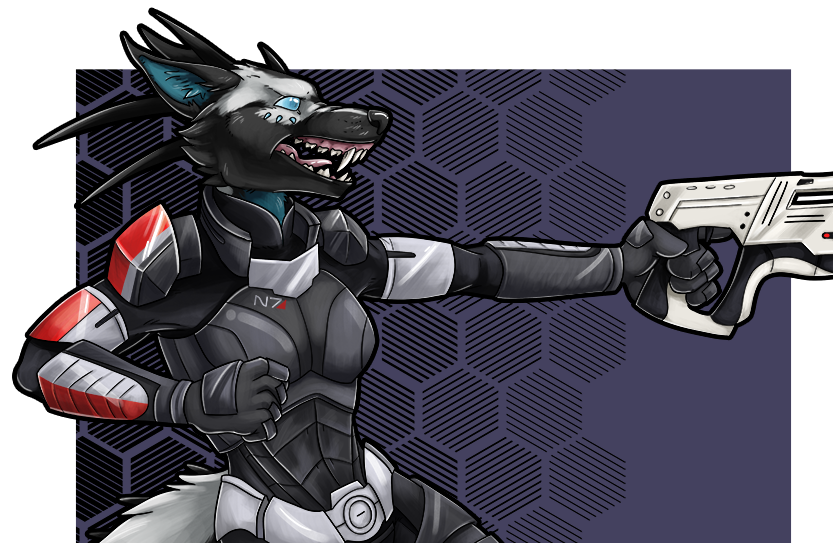 Currently CLOSED.
Every month has a different theme!
Commissions are DISCOUNTED from my regular prices.
All artistic liberty!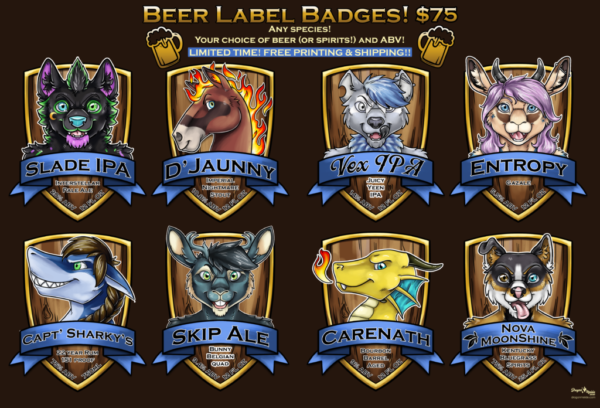 Running until I get sick of them!
You pick the beer style and the ABV!
These are also great for whiskey-lovers.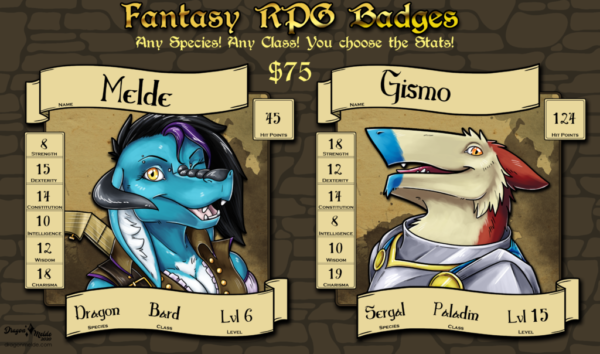 Running until I get sick of them!
You pick the class, level, stats, and HP!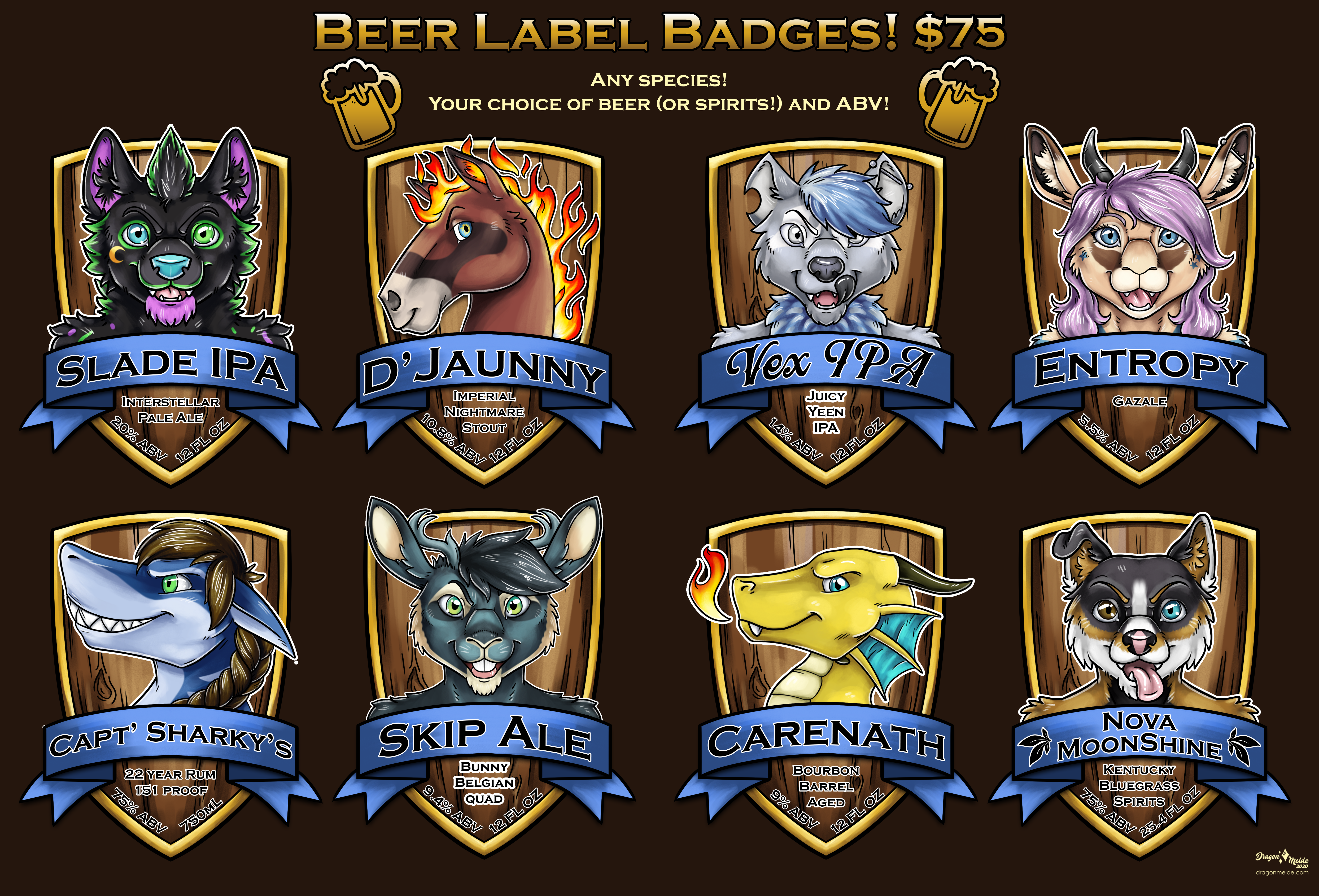 Details:
Any Species
Any Gender
Any BEER!
Digital delivery included. Printing and shipping can be added for an additional cost.
You get to choose the fun stuff!
What style of beer or spirits do you want? These can be fun (Imperial Pony Stout) or serious (Hefeweizen), or I can come up with something for you!
What ABV do you want? (alcohol by volume, ie "5.1% ABV")
Fill out this form if interested!
I will be in contact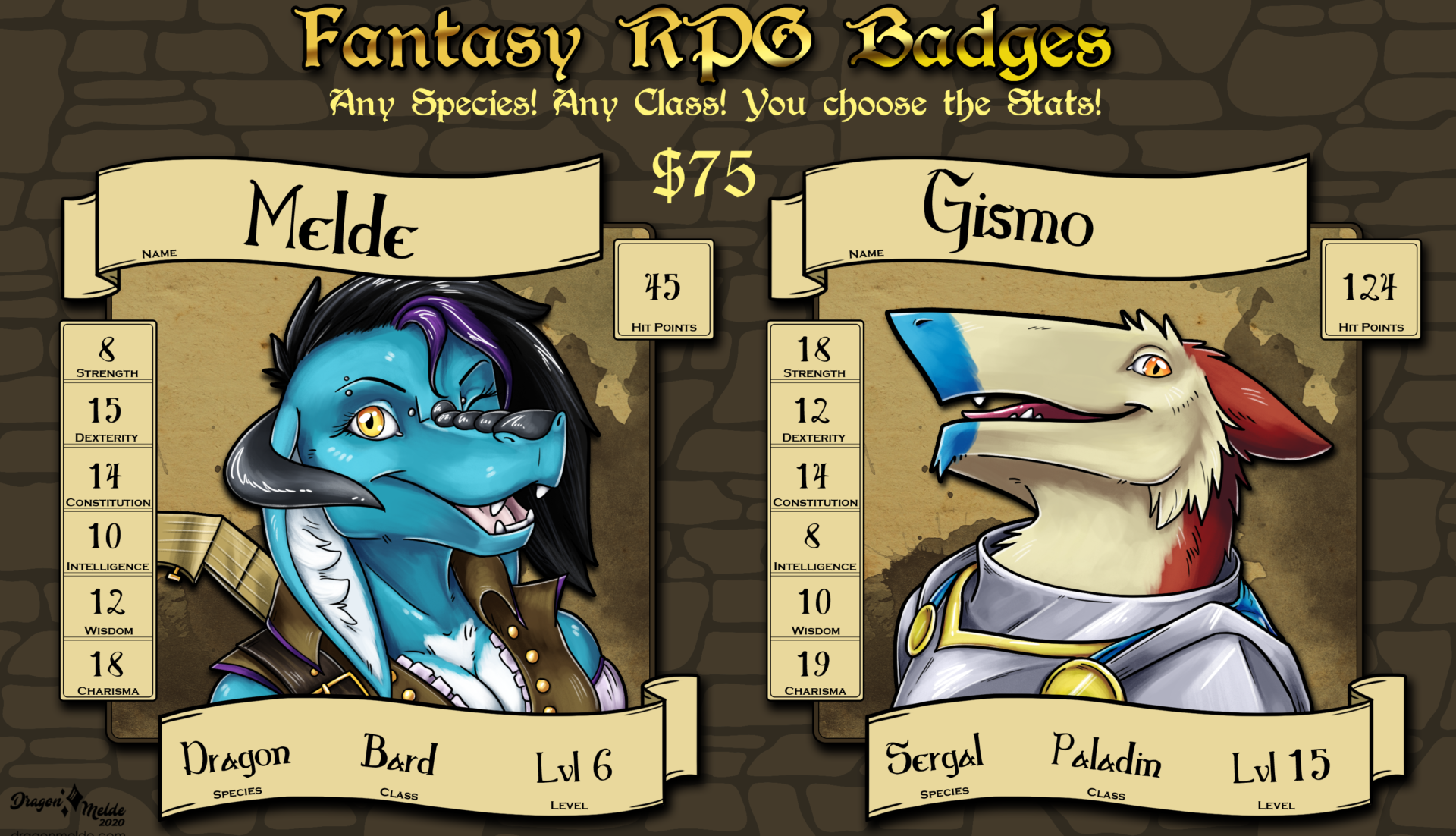 The Details:
Any Species
Any Gender
Any Class
Great to show everyone who you are, or show off your RPG character to the world!
You get to choose the fun stuff!
What Class is your character? I'll design the armor/garb to fit the class!
What level? Traditionally 1-20 in D&D, but who cares! You can be your age, or anything you want!
What stats? You get to choose your exact stats for Strength, Dexterity, Constitution, Intelligence, Wisdom, and Charisma. Are you strong? Or perhaps wise?
What HP?
Email me or PM me on Telegram* if you're interested!
I will need your email ASAP if you use Telegram. Your payment invoice will be sent via email, and I will need a your ref via email as well. Email-based paper trails keep us both safe!​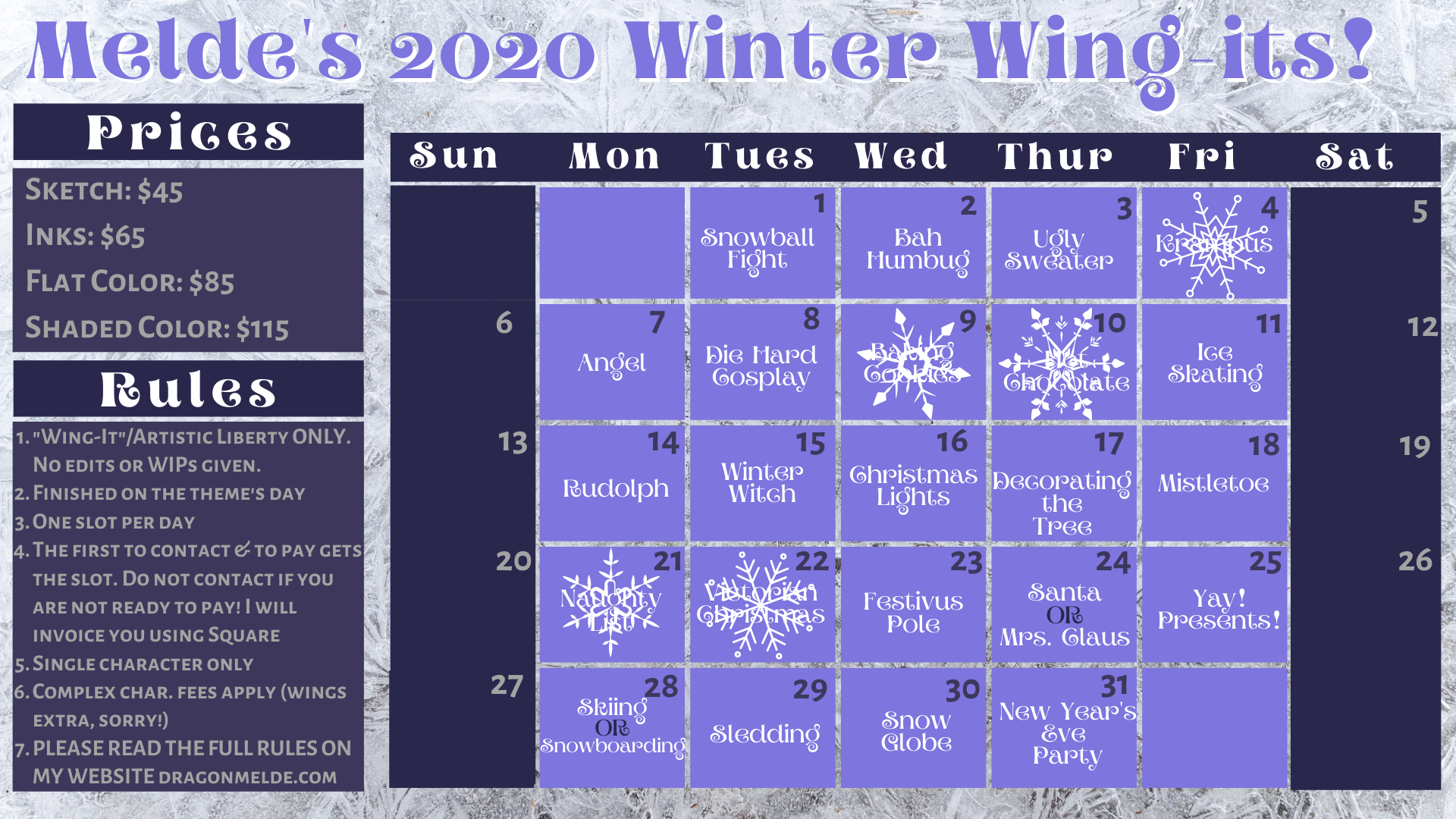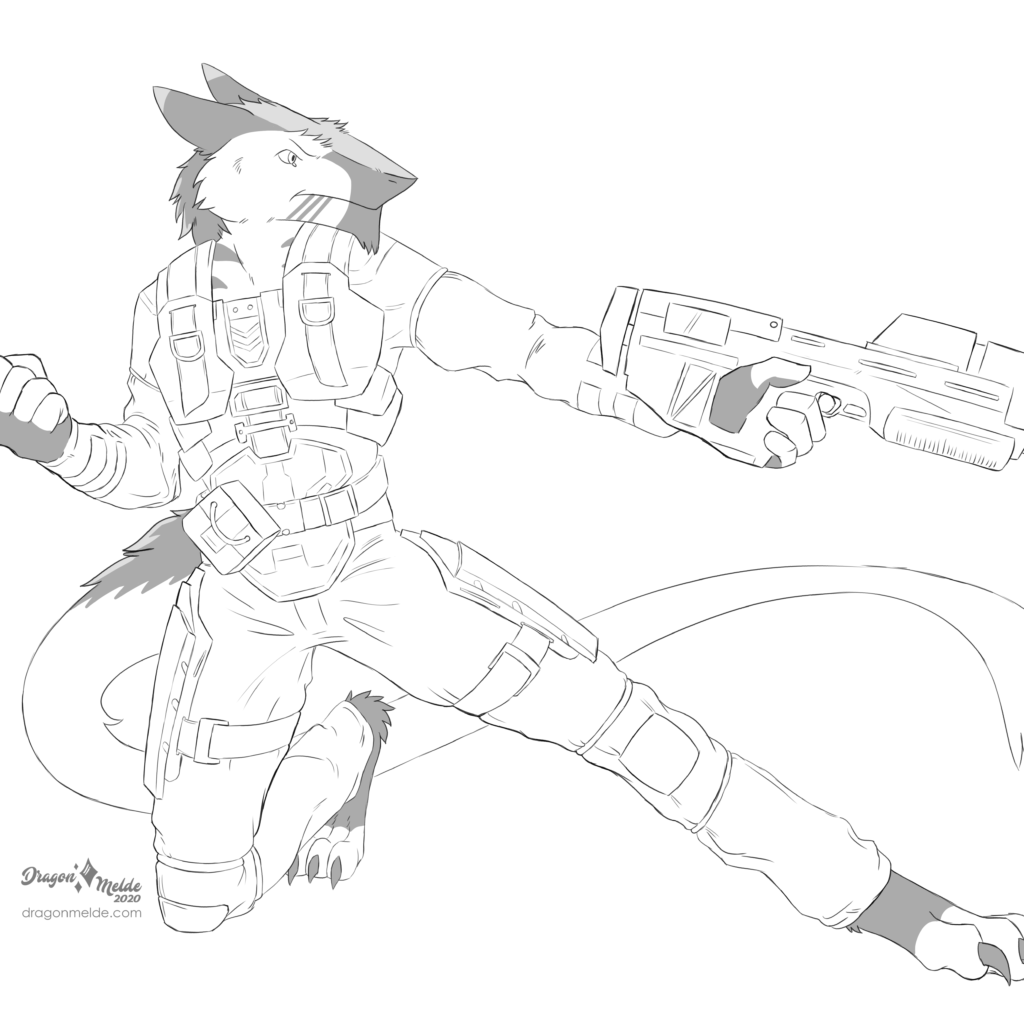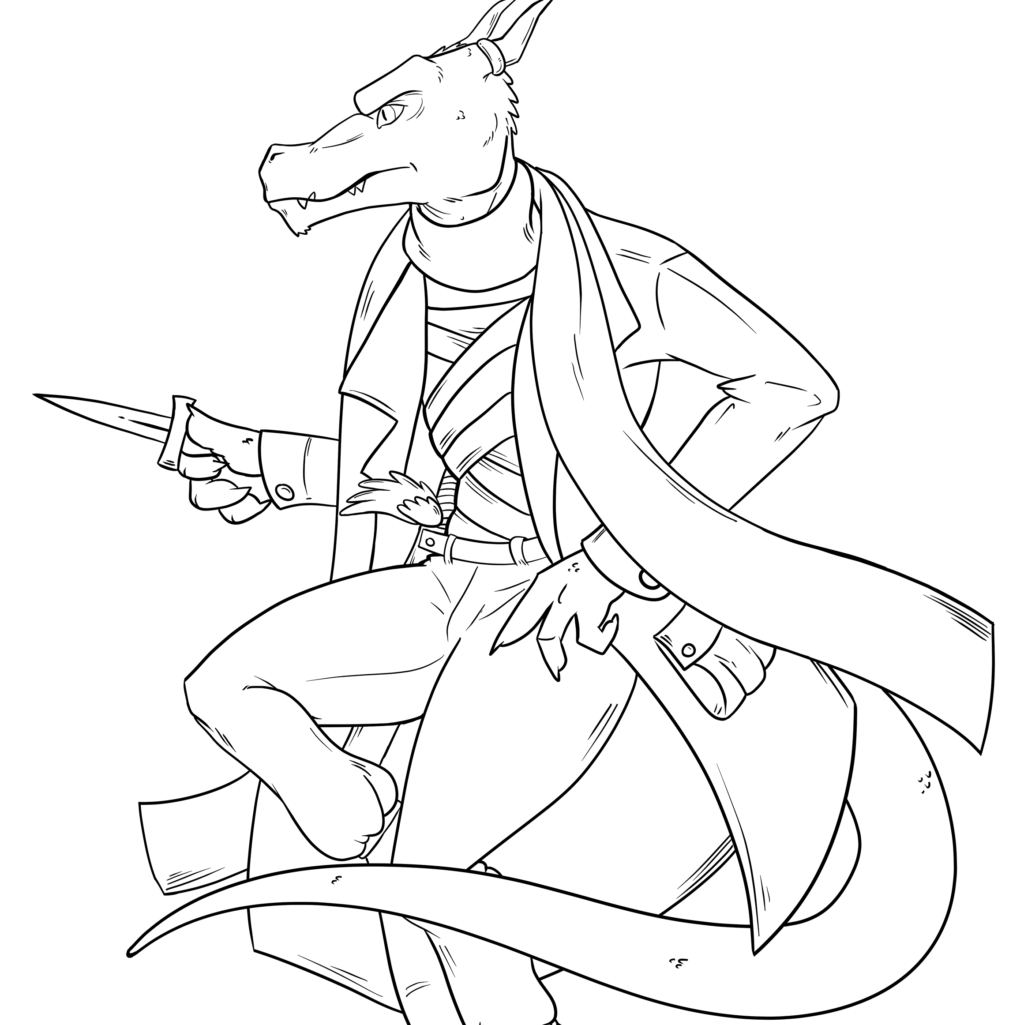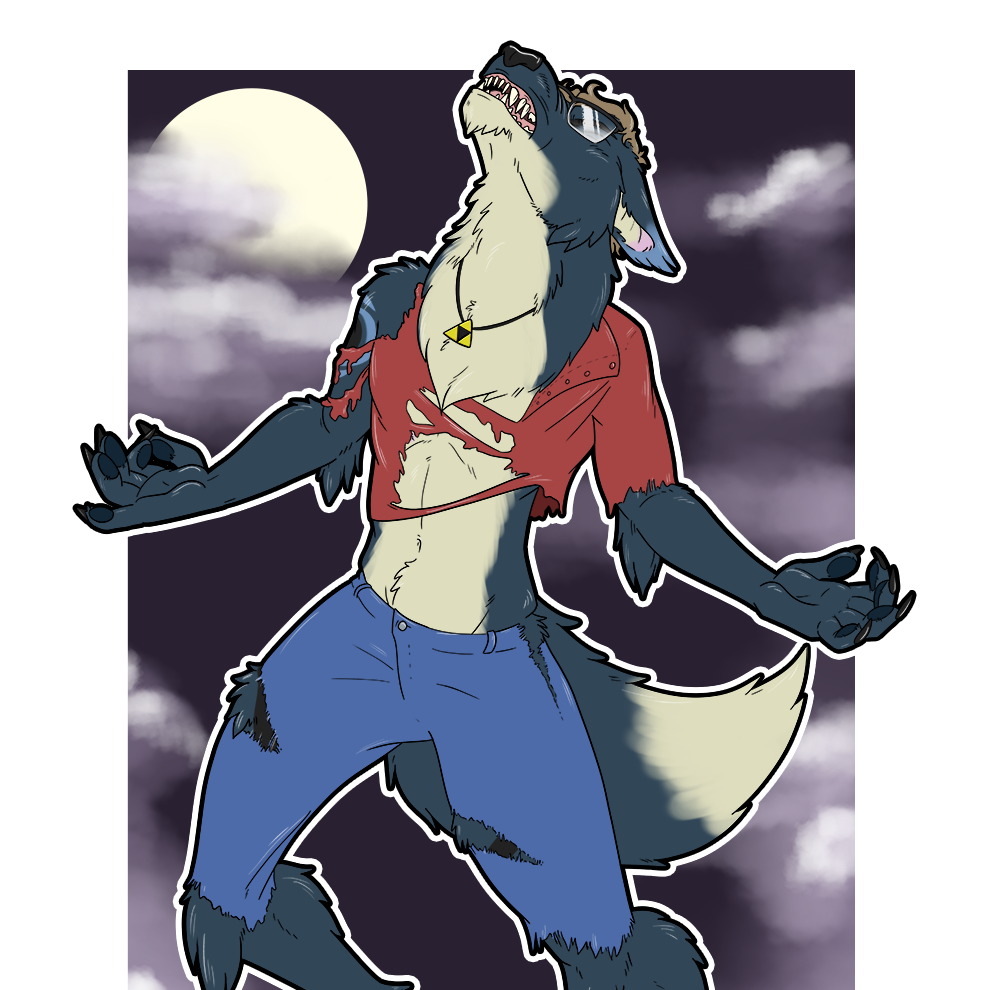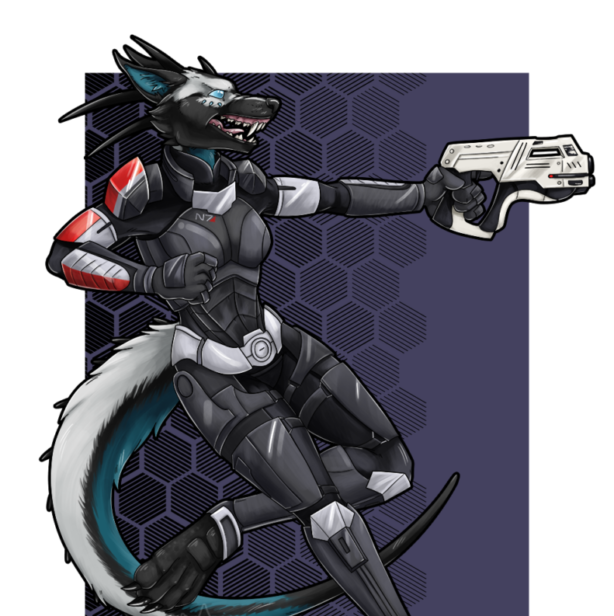 PLEASE READ THE RULES BEFORE CONTACTING ME!!
You pick the day, send me your character, and I'll do the rest!

Each day will have ONE slot only

Each commission will be completed the day shown on the calendar. -I will mark off purchased days on the calendar.

These are wing-it/artistic liberty style commissions! This means that you will NOT get to see the finished piece before it is completed; NO work in progress shots or edits. No "I want X pose" or "Can they wear Y outfit?". You only get two forms of input: your reference sheet and the theme on the date you choose. These commissions are discounted for this reason! If you want more input, consider ordering a regular commission. I'm more than happy to revisit wing-it concepts as regular commissions regardless of if a wing-it has sold or not.

My goal is to fit your character into the theme, so choose wisely. (Ex: a pacifist character will still be drawn aggressively if you choose "horror movie villain")

Wings and extra limbs cost extra! Price depends on complexity and level of commission.

Single character only. Full body illustrations.

Flat and Shaded Color include simple backgrounds. More complex backgrounds can be added on later at the regular background pricing.

DIGITAL ONLY. Printing and shipping may be added later for the regular price.

IF YOU COMMISSION ME THE DAY OF YOUR DESIRED SLOT- Depending on the time of day and commission level selected, you may have to wait until the following day for completion.
Payment and getting a slot
The first person to contact me will have a limited "hold" for payment. Then there will be a queue if anyone else contacts me for the same slot. If Person 1 does not pay in a timely manner, I will cancel their slot and go to the next in line. Please make sure you are ready to pay when you contact me otherwise you will forfeit your slot!

Payment is done through Square invoices. You do not need an account and can pay with any major credit card or debit card. (other payments may be accepted. Please contact me if credit or debit will not work for you)
Please have a reference sheet, good reference images (flat color preferred), or a good description of your character (simple bulleted lists preferred). Please note: if you only have a written ref, I may have to infer how certain things look if you fail to include (common issues are mouth color, nose color, etc). These wing-its are NOT meant for character design commissions, so I will not be discussing your character's design with you or making changes to the finished piece to "fix" something not included on the written ref. (honest mistakes that I may make will be fixed at no extra cost, such as a forgotten marking that was shown or blatantly written on your ref)

Complex Character fees may apply
Content Warning
None of these commissions will be pornographic in nature unless explicitly stated on the date (ie "NSFW"). Otherwise, the only nudity that may be possible is "Disney"/"Barbie" nude. However, flirty pin-up poses and dark themes including blood and gore are possible depending on the theme.